Symedical Components
Symedical is an innovative, vendor-neutral solution designed to improve healthcare data quality, provide a platform to enable the aggregation of clinical data, automate semantic normalisation and interoperability, and enrich your data to make it meaningful and actionable.
You can learn more about the components supported by Symedical by downloading our brochure.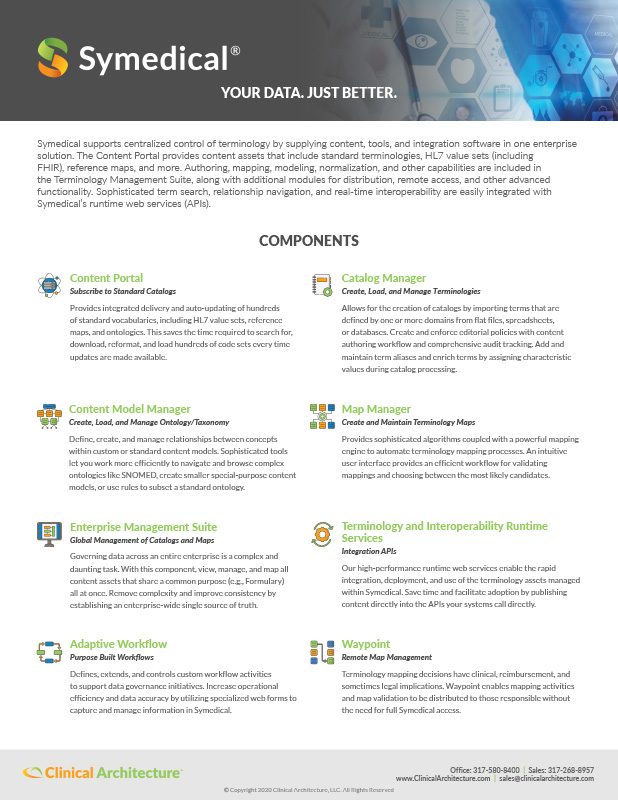 Contact us for an informal call to discuss simplifying shared care record data integration by providing your details and one of our consultants will arrange a call to discuss your needs. Alternatively give us a call now on 01837 657666.
Your data is amazing…let us show you how.