Salford Royal NHS Foundation Trust & Greater Manchester Combined Authority – Smart Resident Platform
Helping health, social care and community support providers work better together for those they serve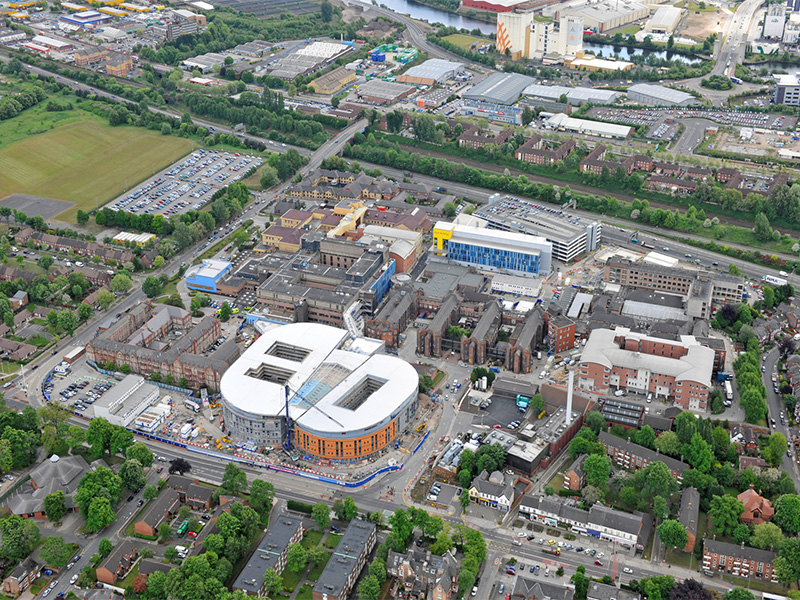 Greater Manchester has an innovative and ambitious vision to transform public services for its population – and we are at the very heart of it.
The authority's 'Smart Resident Platform' is its bold interpretation of an NHS-led initiative to roll-out nationwide Local Health & Care Record Exemplars (LHCREs) which join-up health and social care data for the first time.
The platform is a secure digital environment where health and care professionals can access the right information where and when they need it.
It also provides access to citizens: empowering them to look after themselves better and lead healthier, happier lives.
In the authority's own words, we act as the 'Digital Washing Machine' at the centre of its new system; cleansing, harmonising and organising data as it arrives from varied and disparate sources.
This automated standardising of data removes the need for inefficient and inconsistent manual 'mapping' – the human-powered process of correlating multiple-source data into a single source of the truth.
The result is a marked improvement in data quality and usability; unlocking its true potential to help drive transformational change.
Our work on the programme involved the deployment of consultative services and software solutions in collaboration with project partners and stakeholders from a range of organisations including Greater Manchester Combined Authority, Salford Royal NHS Foundation Trust, and Greater Manchester Health and Social Care Partnership.
GMCA's Director for Digital Phil Swan said:
"The possibilities created by building this new digital platform are ground-breaking. By digitising old paper-based processes and helping connect data, many of our most vulnerable people can get more joined-up support across the region, improving the lives of citizens and making savings.  It means, for the first time, we get bi-directional flow of information across health and social care organisations."
Clinical Architecture Managing Director Andrew Frangleton said:
"We are delighted to be able to contribute to the advance in information sharing in Greater Manchester for the benefit of citizens and care providers. Greater Manchester's best of breed approach for central health and care records leverages our expertise, experience and innovative Symedical software solution to improve the quality of its healthcare data and, ultimately, the long-term health and wellbeing of its population."
Contact us for an informal call to discuss simplifying shared care record data integration by providing your details and one of our consultants will arrange a call to discuss your needs. Alternatively give us a call now on 01837 657666.
Your data is amazing…let us show you how.