NHS Kent & Medway Clinical Commissioning Group/Medway Practices Alliance
Transforming poor quality data delivers critical improvements at failing GP practice
When the Medway Practices Alliance took over the running of a struggling local GP practice, it quickly became clear that its safeguarding register was out of date and concerningly unreliable.
Due to the variance in data coding and the complexity of safeguarding-related information, historical manual processes had proved ineffective.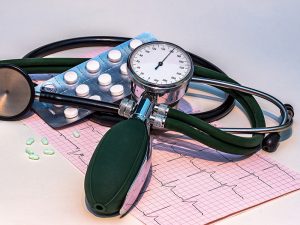 Our experts were urgently commissioned and our data quality software solution was deployed to identify and categorise these patients: meaning the most vulnerable of the practice's 27,000 patients could be better-managed.
We were also asked to deploy the same solution in order to identify data quality issues associated with the management of patients with chronic conditions, so they too could benefit from more informed and personalised care.
Practice staff were quickly able to identify and prioritise patients likely to be suffering from respiratory disease, kidney disease, diabetes, learning disability and osteoporosis.
Consequently, the CCG was able to better-prioritise the practice's strategic areas of focus; quickly placing those patients on appropriately-commissioned clinical pathways.
Today, that improved chronic condition prevalence accuracy also enables patients new to the practice to be managed in the best possible way – and to benefit instantly from the most appropriate clinical response.
Our work has resulted in the cleansing, harmonisation and organisation of the practice's data; meaning the quality of historical health records is vastly improved AND that ongoing daily generation of new data is now best practice.
In short, it's a win, win, win for ALL stakeholders: patients receive more focussed care, the practice benefits from increased revenue via the NHS Quality Outcomes Framework (QOF), and both the Medway Practices Alliance and the Kent & Medway CCG gain better insight into the needs of the population they serve.
Julian Spinks, Medical Director of the Medway Practices Alliance, said:
"We had just 24 hours' notice that we were taking over the running of the practice in question and it was a chaotic situation.

"Poor systems and poor data recording meant that patient safety was an immediate concern. Clinical Architecture were able to come in and quickly identify those patients most at risk, enabling us to act appropriately and with confidence.

"We then needed to focus on identifying patients most in need, such as those whose chronic long-term conditions required a more personalised and focussed clinical response.

"The whole project was a three-phase strategy – stabilisation, recovery and improvement – with Clinical Architecture playing a vital role in all three phases.

"Everything depended on good quality data and the team at Clinical Architecture ensured that's what we got. They did the heavy lifting, leaving us to deliver the care.

"We saw dramatic improvements and, once our own teams had gotten to grips with the adoption of the technology and the software, we were able to transform the way the practice functioned.

"We continue to benefit from CA's support and expertise and, as the quality of the practice data continues to improve, so does the quality of the care we deliver."
Clinical Architecture Managing Director Andrew Frangleton said:
"We are delighted to have played a part in supporting the positive transformation of a much-needed community practice. Poor quality clinical data was at the root of many of the issues that were detrimentally affecting the way in which the practice operated and cared for its patients.

"We are really excited to be supporting Julian and his team as they add the next chapter to this hugely positive story."
Contact us for an informal call to discuss simplifying shared care record data integration by providing your details and one of our consultants will arrange a call to discuss your needs. Alternatively give us a call now on 01837 657666.
Your data is amazing…let us show you how.